Body builders in the gym normally strive to achieve one thing; building muscle. As a matter of fact, most would do anything if not everything to ensure that they build some muscles on them.
The secret to this is very simple; dieting. Eating healthy foods is the key to ensuring that you build muscle within a shorter period of time. However, one thing that should be on your fingertips is that, there are foods specifically meant to boost muscle growth.
There are hundreds of different foods that can help build muscle. In that case, you'd want foods that could help cover many different nutritional needs so that you did not lose any precious muscle. Among those needs:
Protein to help build and repair muscle and other tissues.
Fats to encourage proper hormones and reduce inflammation.
Phytonutrients, vitamins, and minerals to support general health.
Overall nutrient dense calories to provide sufficient energy.
1. Lean Beef
In order to build muscles, it is essential that you take in more protein along with other nutrients. Lean beefs is an excellent source of protein and calories. 3 servings of lean beef will offer 360 calories and 60 grams of protein. This comes along with other important nutrients including: vitamin B, iron and zinc.
In addition to all these, you would be getting the best form of protein to help build your muscles. It should come to your awareness that proteins obtained from animal products are not the same. There are those that are more effective than others depending on the demands at hand. In this case, it is recommended that you eat lean beef to boost on muscle growth.
2. Chicken (Skinless)
Chicken is also another good source of top quality protein that will see to it you meet your muscle growth demands.
The best thing about eating chicken is the fact that it would not only boost on muscle growth, it will also help to repair and maintain muscle tear that might occur during exercises.
Besides, its nutrients will also be of great importance more so in enhancing bone health. Others people can also eat chicken as it helps in maintaining their weight.
3. Cottage Cheese
Cottage cheese is also recommended as one of the foods to eat during muscle growth. This is mainly because it contains casein protein. This type of protein digests slowly hence ensuring that muscles are maintained. If you are one of those guys that take time before you grab a bite then cottage cheese is the product that you should be eating regularly.
This protein source also offers vitamin B12 and other nutrients e.g. calcium.
Note: go for cottage cheese with low fat content or even those without fat.
4. Eggs
Do not forget to add eggs to your cart as you shop for products that would help you gaining or building muscles. Eggs not only offer high quality protein but they also offer 9 important amino acids, vitamin D, good fat and choline. Do not be convinced that eggs will lead to certain health problems. They have been tested and proven to be good nutritionally.
5. Whey Protein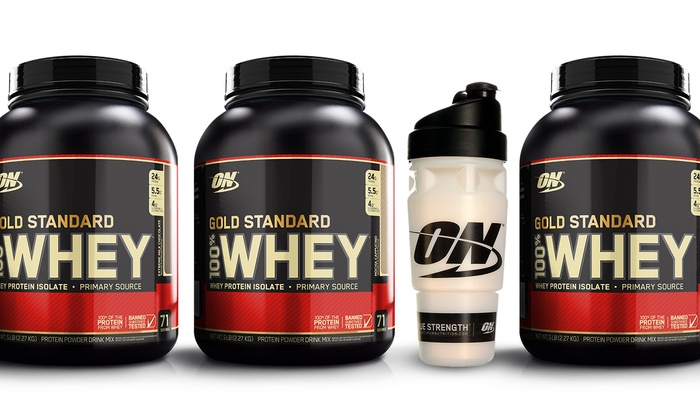 Most of the training experts would recommend this to you as a form of supplement that you should take to boost you muscle growth. Indeed, this is the best supplement out there when it comes to offering high quality protein. This means that you would be getting all your nutrients in one container. The good news is that whey protein is quite affordable.